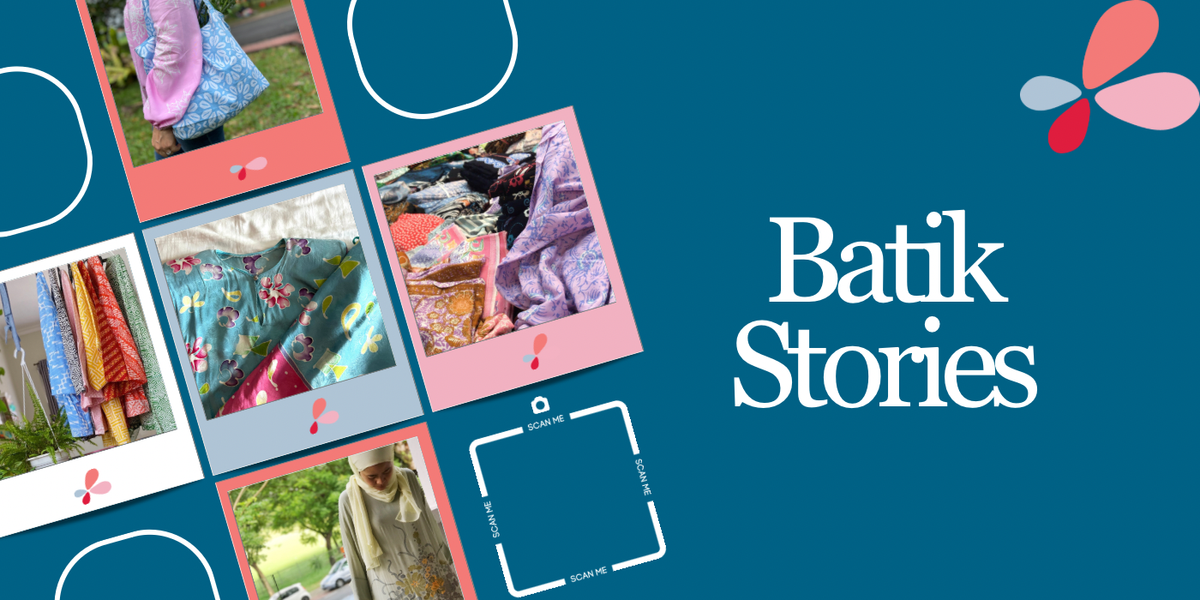 My first memory was of P Ramlee movies. The ladies would bathe by the river in the kain batik. If they're not bathing in it they're wearing it with their super tight kebaya tops. Remember Saloma wearing it? So sexy.
My second memory of batik was when I was about to get married and my mum insisted that she should make me several baju kurungs so I'll look decent when I visit my future mother in law. One of them was a light blue and pink batik silk. The sweet and pretty kind of designs. I still have it in my wardrobe. It's still in good quality even after nearly 30 years.
I kind of forgot about batik for a while after that. But then my sister kept wearing batik. The beautiful chiffon or silk handdrawn batiks in vibrant colours and it made realise how beautiful batik is. How could it not be? The handdrawn batik are pieces of art on fabric. None of two the same which makes the person wearing it unique and beautiful as the piece itself. That's a nice thought isn't it?
The only thing is that the beautiful batiks are exorbitantly priced. It would be nice if everyone could wear affordable batiks right?
I had to try to put the idea to reality after the trip to Jakarta with my husband. The Indonesians wore their batiks proudly. Everywhere I looked someone was wearing either a trendy top, cool pants, accessories in batiks. It definitely caught my eye and I was definitely impressed. One of the main reason I felt was because batik was affordable in Indonesia. It was about RM30 for 2 meters of batik material.
I came back home thinking that we should do the same. We should feel proud of our heritage too. One of the ways was to have reasonably priced batik which everyone can afford.
My first attempt was buying ready made cotton batiks and making clothes and accessories from them. Then I thought I should come up with our own designs and see how that goes. How will people respond to it?
Hence the birth of Eshal and Taraa. Two different designs to suit two different markets. Taraa being for those with the modern taste and Eshal for those looking for a more traditional look.
Look at the picture below. What do you think?
I am now in process of making the prototype of products with Taraa and Eshal. It's been an ongoing process of sewing all sorts and trying to narrow them down. I've narrowed down a few and will get them in production soon InshaaAllah.
Importantly I hope that Taraa and Eshal will be part of your batik story too one day.
Maybe Taraa culottes with a fitted t shirt at the beach or Eshal skirt with a white linen shirt on your batik to work day?
The materials are available on our website. Check them out and make them your own batik story. Also...don't forget to tag us.