Our Story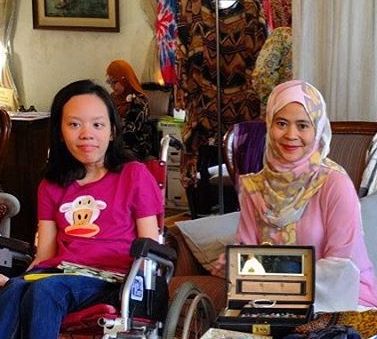 Marhaini Mustaffa for much of her life was a housewife. For 16 years, she was a caregiver for he terminally ill child, Marisa.

Marhaini has had several experiences in business. Marhaini along with her sisters started their own restaurants. The first being Cafe Dania & then followed by The Olive Branch.

In 2013, Marhaini & her daughter Marisa decided to start a business together. They subsequently named the business Just Mar's. Just Mar's started of by being something Marhaini did part-time. After the passing of her daughter in 2015 Marhaini wrote an autobiography named Caring for Marisa. It was in 2017 that Marhaini decided to continue with Just Mar's with keeping the memory of Marisa alive.

Ever since then, Just Mar's has been growing exponentially.

Marhaini's work at Just Mar's has made the business partner with many notable companies like Poptron, Aladdin1 and Maybank's Lokal. She has also invited to speak on BFM twice and invited by MITI to host her own fashion show in 2016.
Just Mar's History Timeline