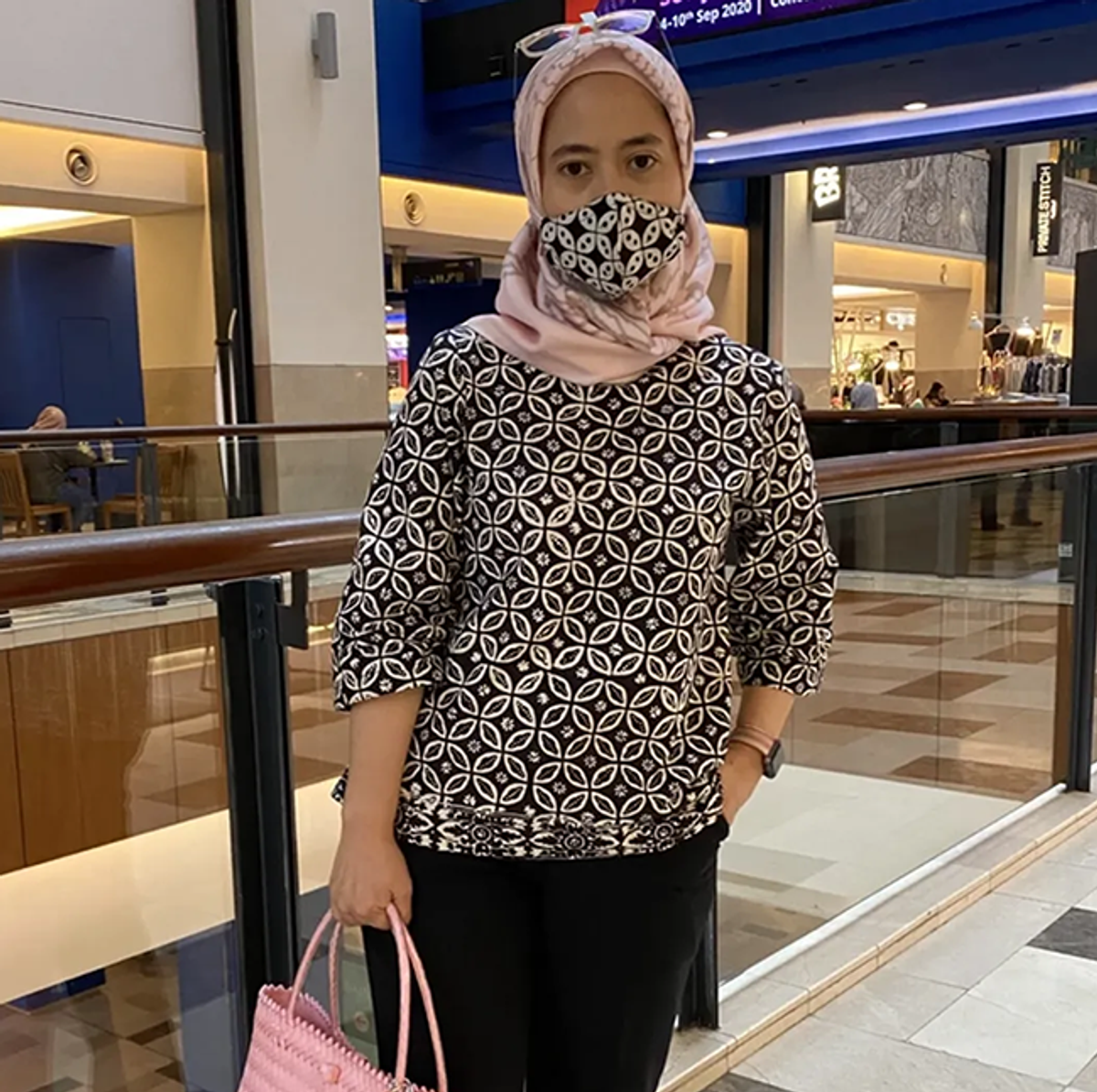 Sep 15, 2021
Let me emphasise that there is nothing wrong with either, neither or both. The important thing is who are you when it comes to dressing?

Are you:

- I wear what I want

- I wear what reflects me as a person

- I wear what suits my lifestyle

- I wear what my job or society expects of me

- I am a slave to fashion

Hmm… Tough question.


We never realise how the subconscious mind affects what we wear everyday. It reflects who we are whether we realise it or not. I can't say much about others but with me I wear what suits my lifestyle. I am a jeans/pants and a top person. Let's not forget ballerina flats. That's the only thing I'd wear . Even to weddings. No glam to it as all I think about is walking from the car park to the wedding hall and how the heels would kill my feet and and I may even suffer from an ingrown toenail after that.


I think I am a person who dresses to suit my lifestyle. It is greatly influenced by Marisa. You know how you're slightly limited to a particular dressing if you're breast feeding. Well, that was me while I was caring for Marisa .


She was physically disabled and required to be carried everywhere. I could not wear clothes that had flared sleeves or anything that could possibly catch on anything. Tops has to be loose and follows shape slightly so it stays close to my body. Bootleg pants or jeans. Keeping it simple , casual and practical. No skirt of course. Let's not forget the ballerina flats and sneakers. Stability was important so I would not lose balance while carrying her.


I had a dressing criteria I had to fulfil. I embraced it. I just had to make sure I looked the best I can in it. It's also how well you carry yourself in what you wear. That piece of detail, well, no one can help you there but you. It's just who you are and how confident you are in carrying yourself. You can wear a RM10 top from a thrift shop and look absolutely stunning.


It's been a while since she passed and I can wear what I want now. The thing is my life hasn't changed much. I still have my other three kids to attend to, house chores , cooking and even my work does not require me 'dress up'. I want to wear clothes that suits my lifestyle and it is comfort and style over fashion. Oh and having one outfit that can fulfil all of the above is most important.


That is what Just Mar's stands for. Clothes for everyday women living everyday lives. The batik came about because in all its simplicity and casualness I wanted to be unique. Batik is it. It's an art you're wearing. I wanted individuality. I wanted you to be one of the only few wearing the top from Just Mar's.

That is why we do not mass produce. The material is chosen by me and designed by my sister. She's a real batik person. I prefer the non traditional batik design. It gives the fun, casual look. I am generally very attracted to the designs of DVF. I feel that her designs are kind of batik'y'. I wanted to bring the batik to casual lifestyle dressing. With that it also means that you are wearing one of the few pieces of batik that is casual, stylish and affordable. You will be uniquely you. Don't you think you deserve that?


Having shared my story, do tell me, which one of the above is you?