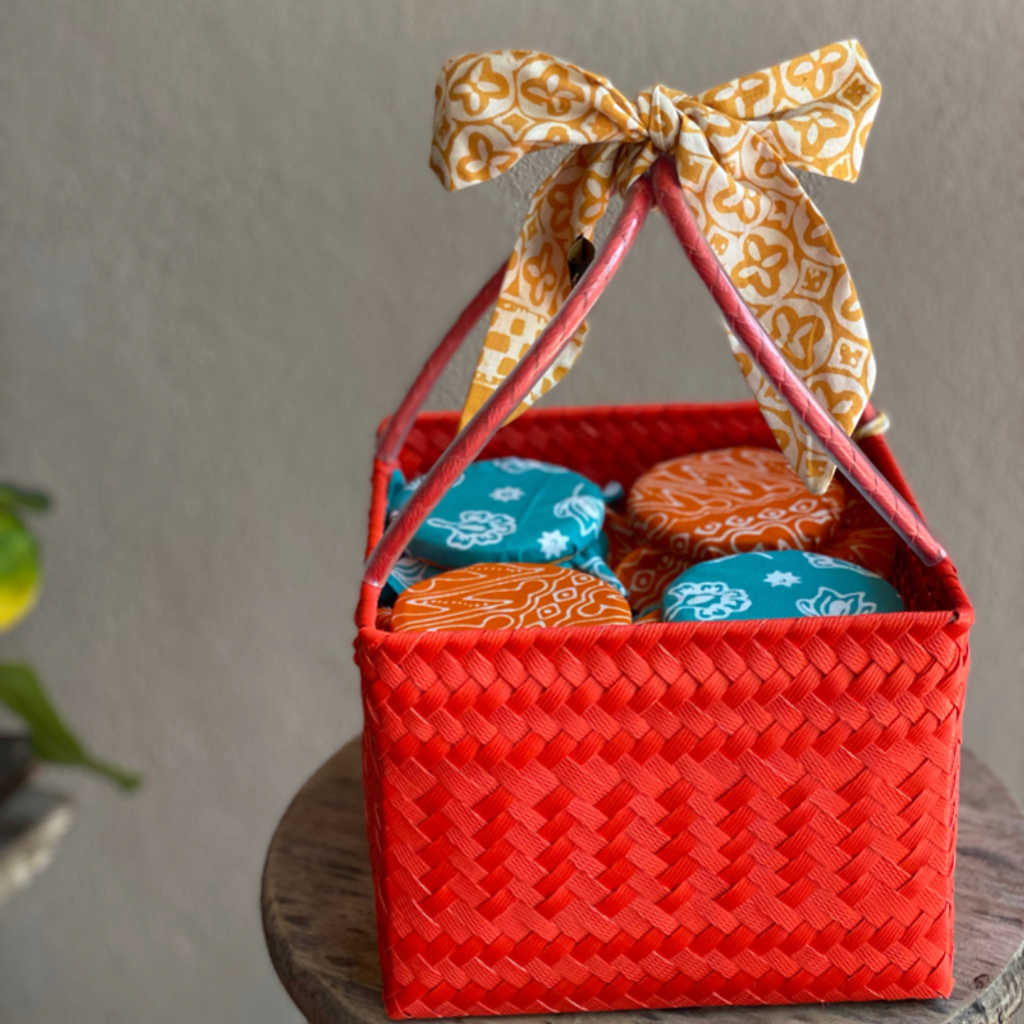 Mini Penan Basket
Our hampers are only by pre order and we need at least 5 days advance notice.
Penan Mini basket hamper filled with homemade cookies using only premium ingredients.
Gift bag includes
Penan Basket -20cm(L)x15cm (H) x20cm(W)
4 types of cookies -Biskut Dahlia, Cornflakes, Chocolate Chip & Pineapple Tarts
Batik twilly
tag
Please email us @[email protected] or WhatsApp us on +60123711930 for more details.